In the Santa Barbara County Courthouse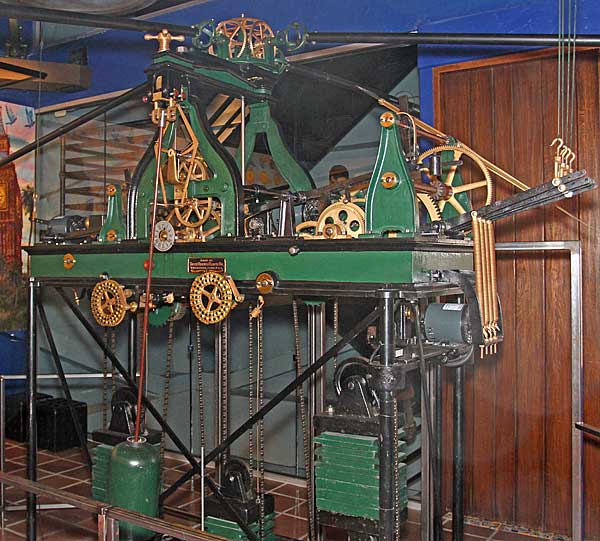 The Santa Barbara Courthouse is home to a rare Seth Thomas model 18 tower clock built and installed in 1929. Beginning in 2009, the clock has undergone a meticulous restoration by members of NAWCC Chapter 190 in Ventura, California. Under the direction of Mostyn Gale, the clock was completely disassembled and restored. Until then the clock had labored unloved and unseen in a locked "storage room" in the clock tower. It was the vision of David Bisno to turn the clock room into a showcase for public viewing.
Robert Ooley, the County Architect of Santa Barbara, has enthusiastically supported the project and made it possible.
Local philanthropists David and Fay Bisno and Richard and Maryan Schall have financed the creation of the Bisno Schall Clock Gallery to make the clock available for public viewing.
I donated a MicroSet Clock Timer to the project and developed a special version of the MicroSet interface software to display the clock's performance on the web for the public to see. I also developed a digital bell system for the clock that triggers from the clock's own striking mechanism to play high fidelity recordings of the carillon bells at UCSB from loudspeakers in the clock tower and in the clock gallery.
The acompanying pages document the MicroSet interface to the clock, and illustrate some of the interesting things we have seen in the clock data.