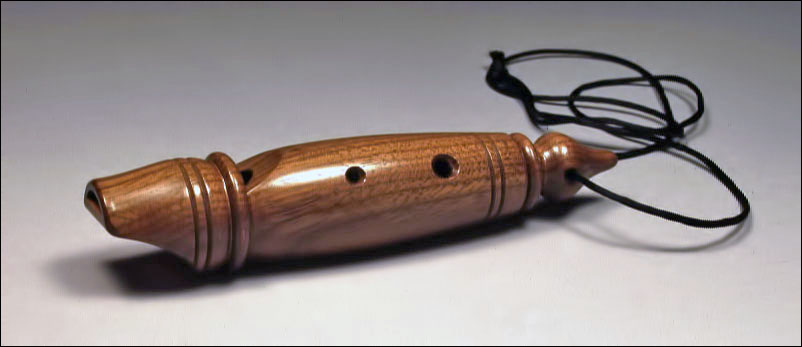 The Puny Tune is a small 4-holed whistle that can play an accurate musical scale of 13 notes. I designed the Puny Tune in 1978 and have been granted a U.S. Patent on it. It has also been exhibited at the Renwick Gallery of the Smithsonian Institution in Washington D.C. The Puny Tune is tuned to a precision electronic reference to assure an accurate scale.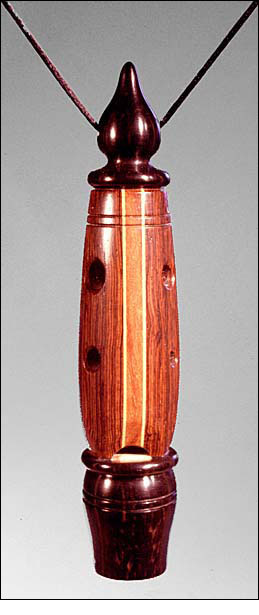 I no longer make Puny Tunes for sale. They were commonly made in three domestic woods: maple, cherry, and walnut. Special instruments in exotic woods were also available. The fancy one shown here is made from Kingwood, Satinwood, Padauk and Ebony.
Each instrument came with a cord so that it could be worn around the neck while hiking or walking about town. The small size is 4.5″ long, the large size is 6″ long.
See: The Puny Tune Museum
Hear: A Puny Tune (22 KHz, 105K)
See: A machine that plays songs on a Puny Tune flute